The roll-out of rapid electric charging points has begun for all of our Rusdene Service Stations with the first being Lee-on-the-Solent.
Regular customers will have noticed the building work over the past couple of weeks and at night you can't miss the glowing 'pumps' that have a very futuristic feel.
They were installed by electric vehicle charging company InstaVolt. These two rapid charging stations are the first public rapid EV chargers to be installed in Lee-on-the-Solent and will be able to take cars to 80 per cent charge within just 30 minutes.
Despite a small amount of scepticism they were used on the first day they were switched on and even during the launch an electric taxi driver from Portsmouth pulled up having seen them on his app.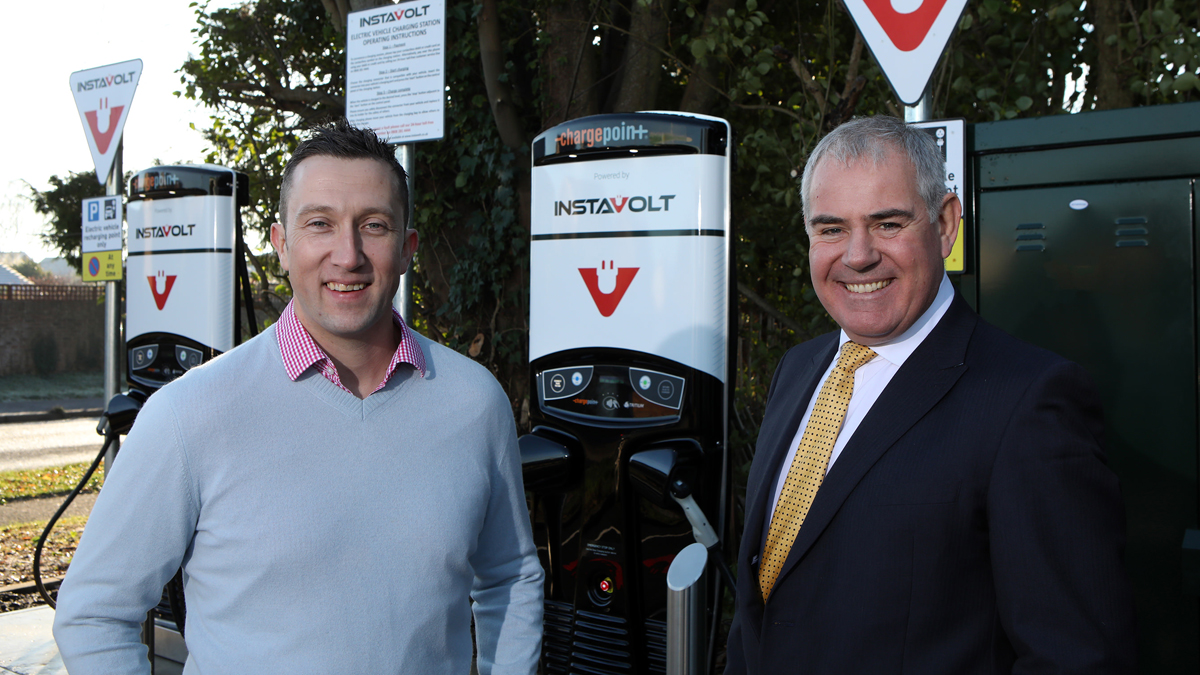 Rusdene Services managing director, Oli Lodge, says the growth in electric vehicle sales has prompted him to adapt for the future.
"As a petrol forecourt, we didn't want to bury our heads in the sand and wait until it was too late to adapt. It seems not a day goes by without another car manufacturer unveiling plans for new electric models and the Government is clearly backing EVs with plans to bans sales of new petrol and diesel cars by 2040. Adopting this technology early and providing rapid chargers will allow us to cater for the rising number of electric vehicle drivers on the South's roads."
The chargers have been installed for free by fellow Hampshire company, InstaVolt. InstaVolt installs, owns and operates the chargers at no cost to Rusdene Services. It pays Rusdene Services a rental income in return for leasing them space on which to house the chargers and puts Rusdene one step ahead of the Government's Automated and Electric Vehicles Bill.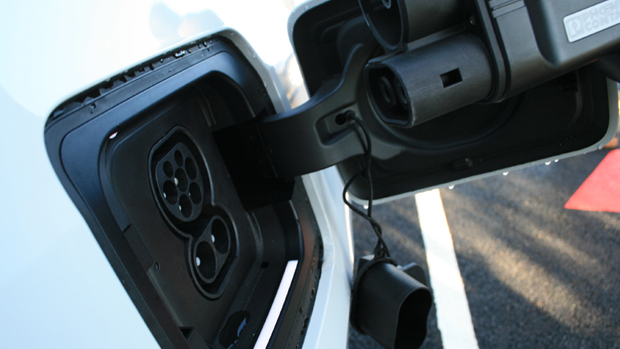 Tim Payne, CEO of InstaVolt, says its work with The Rusdene BP station Lee-on-the-Solent is proof that forecourts don't need to pay a penny to install EV chargers.
"It is good news for motorists as the chargers at Lee-on-the-Solent will be available for electric vehicle drivers to use on a subscription free, pay-as-you-go basis. Motorists simply tap their contactless credit or debit card, charge-up and go. Users are charged only for the electricity they use on a per-unit basis. There is no connection fee, minimum charge or monthly subscription fee."
He added: "We see petrol forecourts as playing a very important role in the electric vehicle revolution in years to come. Far from becoming defunct as we go electric, we believe forecourts will evolve and provide the same service that they do today, just in a slightly different way. They'll still be helping people top up and get back on the road. The only difference is motorists will be topping up with electricity instead of petrol or diesel."
The Lee-on-the-Solent Service Station is geared up to cater for EV drivers while their cars charge as it has a café, selling hot food and drinks, complete with seating and free Wi-Fi.
Managing director Oli adds: "It's been a really easy process installing them so we're definitely looking to roll out more," he said. "InstaVolt has taken care of everything from the planning and installation to footing the bill. Installing more really is an obvious choice for us."